Break Out Of The Girls Club
Exclusive FREE LIVE Event
in Nashville, TN - 19 NOV 2019
4:30PM - 7:30PM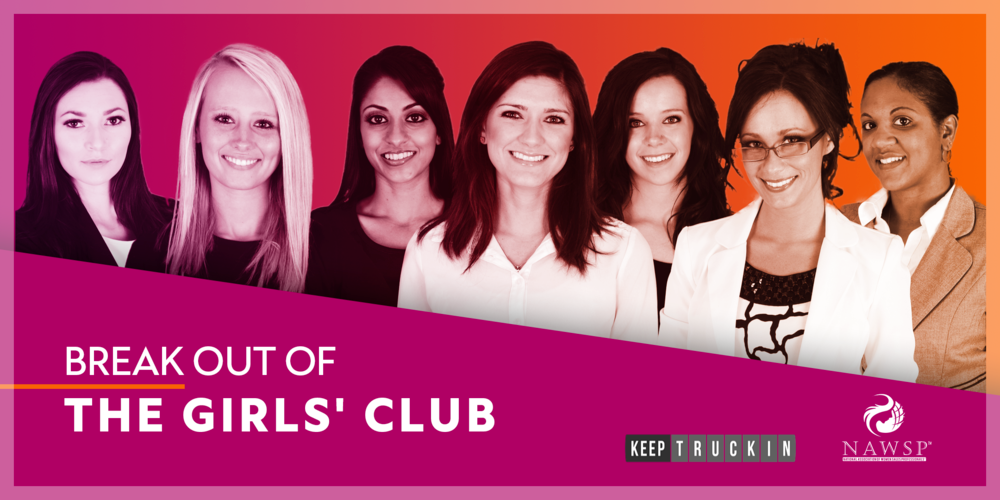 FACT: 89% of sales leaders are men.
RESPONSE: If women in sales want to climb the ranks to sales leadership, we need to seek out male collaborators, mentors, and connectors.
Join Cynthia Barnes, Founder and CEO of the National Association of Women Sales Professionals for an in-depth discussion with Nashville sales leaders on the tactics women in sales need to take to ascend the corporate ladder.
You will learn how to identify who you need as male collaborators, mentors, and connectors, dig deep into what you hope to gain, and even make a list of reasons why you want to connect with those male leaders.
Don't miss this EXCLUSIVE LIVE EVENT where you will discover EXACTLY what it takes to confidently seek out the powerful male collaborators, mentors, and connectors who can help you get a leg up.
For Nashville Women In Sales looking to catapult your career to the next level - register for this FREE event and Break Out of the Girls Club!



Here's just a sample of what you can expect at this exclusive LIVE event:
> Learn why women tend to only look to other women to make connections for them...
> Discover why we must seek out male help in order to gain leverage to advance our careers...
> Create a specific ask that gets you the connection...
> Banish the discomfort of asking boldly...

... and much, MUCH More!


NASHVILLE EVENT SPECIAL OFFER
VIP Lunch with NAWSP's Founder & CEO - just $100!

Join NAWSP'S Founder, Cynthia Barnes for a high-impact coaching session over lunch (included) and walk away with sales strategies and actionable steps to help you finish 2019 STRONG!
(Maximum of 5 spaces available)